Wine and Food Pairing Dinner
Inside an authentic Roman trattoria you will experience six regional Italian courses paired with 6 exceptional Italian wines. Throughout the dinner, you will understand how the taste of wine and food can literally be transformed though pairing. The right combinations soar while an incorrect pairing can take away the very essence that makes certain foods pleasing to the palate.
You will learn something new that will completely change the way you think about food and wine pairings.
Guests not only feel as though they've learned something, they feel they have enjoyed a feast for the senses in a friendly and inviting environment.
People leave fat, happy and hungry to learn more about wine and cuisine.
Master Sommelier Marco Lori and the Chef offer an unforgettable evening as they combine food and wine to create a feast for the senses.
More than a meal, much more than a lesson…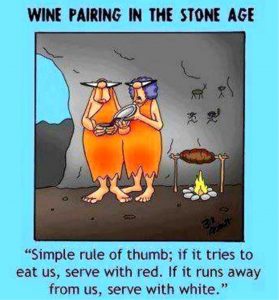 To heighten each guest's gastronomical experience, Marco Lori uses his vast knowledge of wine combined with personal stories and authentic
Roman upbringing to guide the evening.
Marco uses the classic tasting techniques of:
contrast
concordance
enhancement
traditional pairings
seasonal factors
impossible pairings
sense memory variables
This celebration of food and wine is specifically organized to instruct…. but it is orchestrated more like a fun gathering with friends. This is an interactive, lively event. With every menu being slightly different and every guest being individual, the evening combines culinary artistry, enology and a mix of personalities to create an almost theatrical affair.
Lori begins the evening with a seasonal antipasti and a set of sparkling wines and moves through each course with exceptional pairings chosen specifically for Chef's menu of the moment.
The food and wine are definitely the stars of the evening, but Marco cleverly combines tasting techniques and conversation to offer every guest an enhanced dining experience, an education for the palate and a foundation for creating their own future wine pairings.
Wine and food pairing classes are available for groups of 2 or more people. Are you ready to taste? Contact us
This is one of the many possible combinations of food and wine. Our menus vary based on seasonal availability and can be adjusted based on customers' needs (vegetarian, intolerances, allergies, etc.)